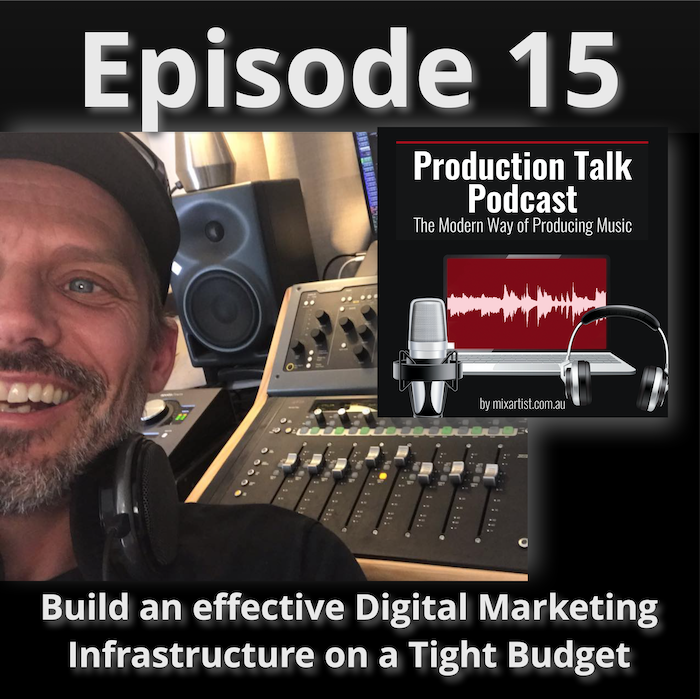 Making $$$ with your music - Build an effective Digital Marketing Infrastructure on a Tight Budget for your music marketing and promotion
In this tech-talk episode: 
Cloud drives, online services, social media tools, automation services - build your digital music infrastructure using FREE online tools. Set up a file vault to preserve your masters for eternity. Set up and feed your artist media pool. Use social media tools to post to Facebook and Instagram at the same time. Set up a social media schedule and engage your audience with regular and consistent content. 
Links:
Free Checklist: Set up your digital infrastructure by following these simple bullet points. 
It would mean the world to me if you'd consider giving this podcast a 5-star review. Thank you!
How to Subscribe, rate and review this podcast (in less than 40 sec)
Contact the podcast host Yarn at mixartist.com.au
Tags:
#music production, #home recording, #recording, #mixing, #music production, #MusicMarketing, #MusicPromotion, #MusicDistribution, #MakeMoneyWithMusic, #MixedByYarnTheMixArtist
Transcript (auto-generated by a robot - please forgive the occasional error):