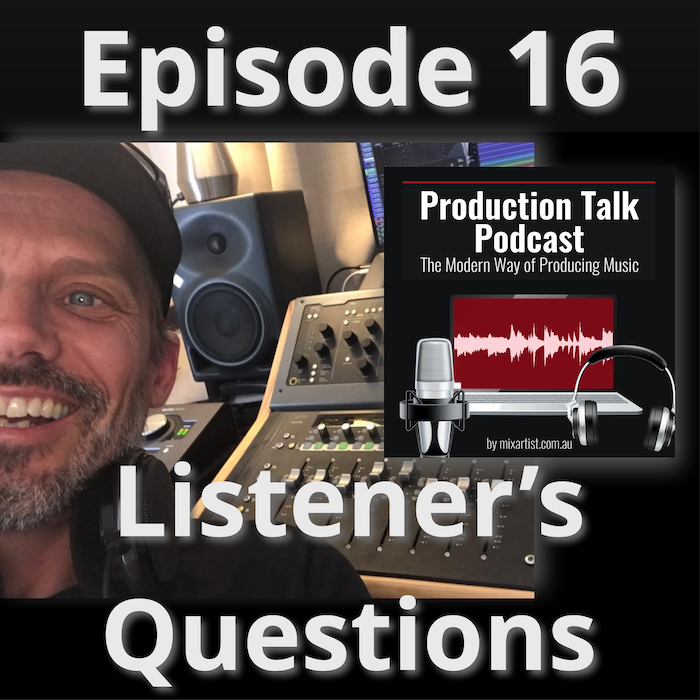 In this episode: 
Listeners Lainie, Liam, Arah and Shelly ask questions and Yarn answers:
What to do about cancelled gigs and unfair work conditions.
The 80-20 principle.
What are the best online platforms to influence for natural growth?
Planting the seeds for building an audience.
The problem everyone struggles with: time management.
More mixing workflows. 
What do you wish you knew at the start that you know now?
What's the worst advice you've ever heard?
Links:
You can ask questions too! Join the Production Talk Podcast Community on FaceBook
It would mean the world to me if you'd consider giving this podcast a 5-star review. Thank you!
How to Subscribe, rate and review this podcast (in less than 40 sec)
Contact the podcast host Yarn at mixartist.com.au
Tags:
#music production, #home recording, #recording, #mixing, #music production, #MusicMarketing, #MusicPromotion, #MusicDistribution, #MakeMoneyWithMusic, #MixedByYarnTheMixArtist
Transcript (auto-generated by a robot - please forgive the occasional error):